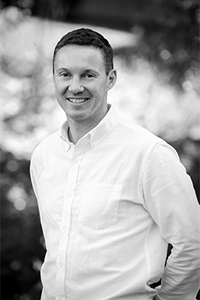 A lifetime resident of Saratoga Springs, Dan has been an avid part of New York's Capital Region business community for many years, and was recognized by the Albany Business Review as being one of the area's "Top 40 under 40" in 2011. After graduating from Siena College with a Bachelor's degree in Accounting, Dan launched his career by joining in with his family's business, D.A. Collins, a distinguished and prominent construction company in the Northeast. Dan began by learning the trade with a position in the field. He quickly advanced into the sales department and eventually established himself in management as the Vice President of D.A. Collins Companies.
In 2011, Dan decided to explore his entrepreneurial spirit and start his own investment firm. He began investing in local businesses and holding companies, where Dan formed a relationship with Select Sotheby's International Realty as a silent investor. He came on board officially, and publically, in 2013 as the Chief Financial Officer and finally became the sole owner and Broker in 2015. Since then, Dan has consolidated his efforts across his investments to focus on Select Sotheby's International Realty, seeing the potential for exponential growth and expansion. Combining his passion and proficiency for both business development and real estate, Dan has a strong appreciation for and a firm belief in the voice and the value of the Sotheby's International Realty brand. Dan also developed and launched Continuum Commercial Realty (CCR), a commercial real estate brokerage, in 2014 which has propelled with great success across upstate New York.
Dan is an active member of the community in which he lives, and has been involved with many charities including the Center for Disabilities. He has served on the Saratoga County Chamber of Commerce Board, Leadership Saratoga Alumni Association Board and the New York Construction Materials Board of Directors. On a personal level, he is an avid traveler and enjoys good food and fine wine; and as an active proponent of an active lifestyle, he enjoys skiing and taking jujitsu with his two sons, Dylan and Ethan.